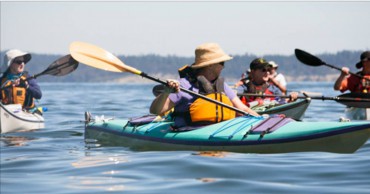 The Kitsap Economic Development Alliance (KEDA) is sponsoring another "Meet The Buyers" Contracting Coffee Hour TOMORROW!
This event features a review of your marketing materials and Prep for Meet the Buyer
When: Wednesday, August 5th, 7:30 – 9:00 a.m.,
Where: KEDA, 4312 Kitsap Way #103, Bremerton
KEDA's August Contracting Coffee Hour will focus on helping you polish your marketing materials and pitch and prep for upcoming Meet the Buyers events. We will discuss:
Understanding the buyer's needs
Creating marketing materials specifically tailored to your target customer
Preparing and practicing a 30 second introduction
How and when to follow up
Walk-ins are welcome but pre-registration is appreciated!
Visit www.kitsapeda.org for more information about KEDA's Contracting Coffee Hour and for additional resources and information
Call 360-377-9499 for additional information.
This is a non-Port Of Allyn Event