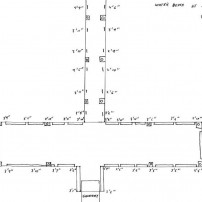 Launch & Moorage Fees
Applies To Both Allyn & Hood Canal Facilities
Launch Fees
$8.00 – Launch Fee
$75 – Annual Launch Pass (good for both sites, includes parking fees)
$10 – Trailer Parking (overnight)
$5 – Trailer Parking (per day)
Moorage Rates
$1.00 per foot per night May 15 to September 10
$175 per month from September 11 to May 14 *
* An additional $50 per month minimum charge will be assessed for electricity if it is used.
In the event more than $50 per month of electricity is used, the actual amount will be assessed.
Electricity
Pump Out
Both facilities have pump out units available during the boating season — Free of charge
No 'Liveaboards' Are Allowed At Either Facility At Any Time
You can make multiple visits to our facilities as long as there is a break between visits. Contact Port for clarification.