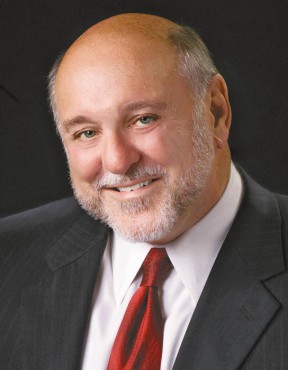 Lary Coppola, Executive Director
Lary is responsible for the day-to-day business operations of the Port, and is its primary spokesperson and news media contact. Previous to joining the Port, he founded a successful local media firm, and served as its President & CEO until being elected Mayor and Chief Administrative Official of the City of Port Orchard in 2007. In Washington's Strong Mayor form of government, the Chief Administrative Official functions as the City Manager, overseeing the day-to-day business operations, including all financial, budgetary, and personnel decisions.
In that capacity, he was responsible for writing and administering the City's $30+ million annual budget ($8+ million General Fund), and directly accountable for implementing the decisions and policies set by the City Council.
Upon leaving the City, Lary was recruited by the Gerson Lehrman Group — a worldwide business consultancy, for his expertise in private sector and government business management, public policy, economic development, communications, and government affairs.
His community activities include serving as past president of Port Orchard Rotary, the Government Affairs Committee of the North Mason Chamber, serving on numerous community boards, and umpiring Little League Baseball.
---
Articles & Blog Posts